About the course
Training in the carriage of dangerous goods by road is a legal requirement for all persons involved in their transport.
This course is specifically aimed at those persons involved in the transport of explosives. Example categories of persons that this training is suitable for are: drivers transporting Class 1 goods below the thresholds of ADR 1.1.3.6 (and therefore not requiring full ADR vocational training and specialisation training), vehicle crew members, loaders, unloaders and transport office staff.
This course covers the provisions relevant to Class 1 goods only. It can be taken as a stand-alone course if you only handle goods of Class 1, or, together with any of our other courses.
The course provides you with all of the necessary information to meet your legal training obligations, explained in a clear, video-based format, with interactive exercises, a spreadsheet to help you calculate the provisions for fireworks and clear examples of how the rules work.
The course is entirely online and allows you to work through at your own pace.
Downloadable guidance written by our industry-experienced Dangerous Goods Safety Advisers is included with the course, plus we'll post you a hard copy.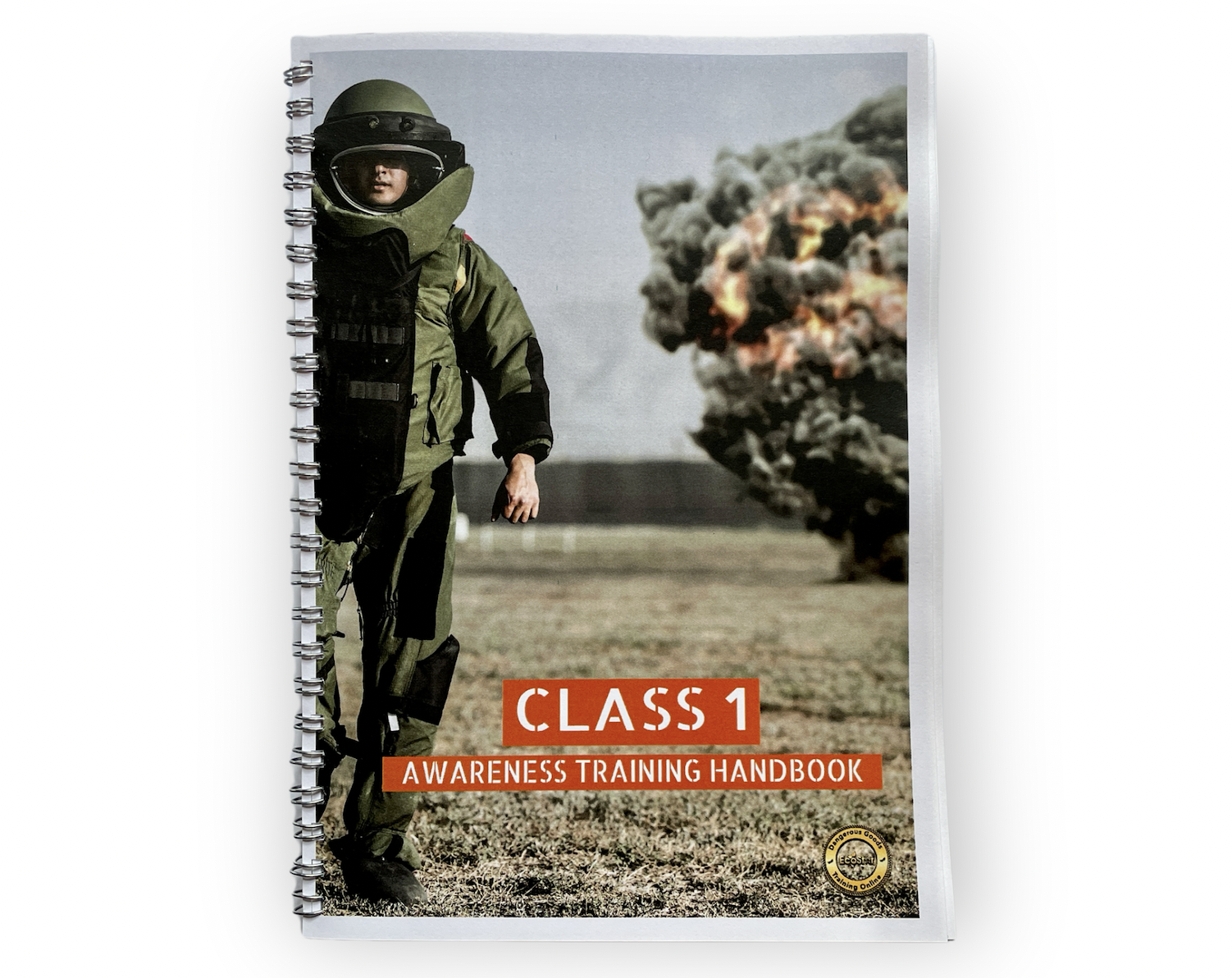 A downloadable PDF so that you can get started straight away, plus we'll pop a hard copy in the post to you, included in the course price.
Written by our experienced Dangerous Goods Safety Advisers.
Packed full of clear explanations, experience, figures and tables to help put your learning into practice and reference back to once you've passed the course.
Additional information
Course access is granted immediately upon purchase and the course takes approximately 90-120 minutes to complete.
The videos on this course are captioned / subtitled throughout to assist people with hearing loss.
The course price is £75.00 per user excluding VAT.
A VAT invoice will be emailed to you automatically following your purchase. The rate of VAT is determined by your location.
If you require any further information, please don't hesitate to contact us via telephone on: 0800 246 1972 or via email at: [email protected]

Check your inbox to confirm your subscription