About the course
Training in the carriage of dangerous goods by road is a legal requirement for all persons involved in their transport.
Not all drivers require an "ADR Licence" however; many drivers transport smaller quantities of dangerous goods which do not require full ADR vocational training.
This course is specifically aimed at those drivers, and crew members. For the transportation of Class 7 UN numbers: UN 2908, UN 2909, UN 2910, UN 2911 and in accordance with ADR Chapter 8.5 S12: UN 2915 and UN 3332.
This course provides you with all of the necessary information to meet your awareness training obligations.
The course is entirely online and allows you to work through at your own pace.
Downloadable guidance is included with the course for you to reference back to at a later date. The provisions are explained clearly by video with accompanying examples.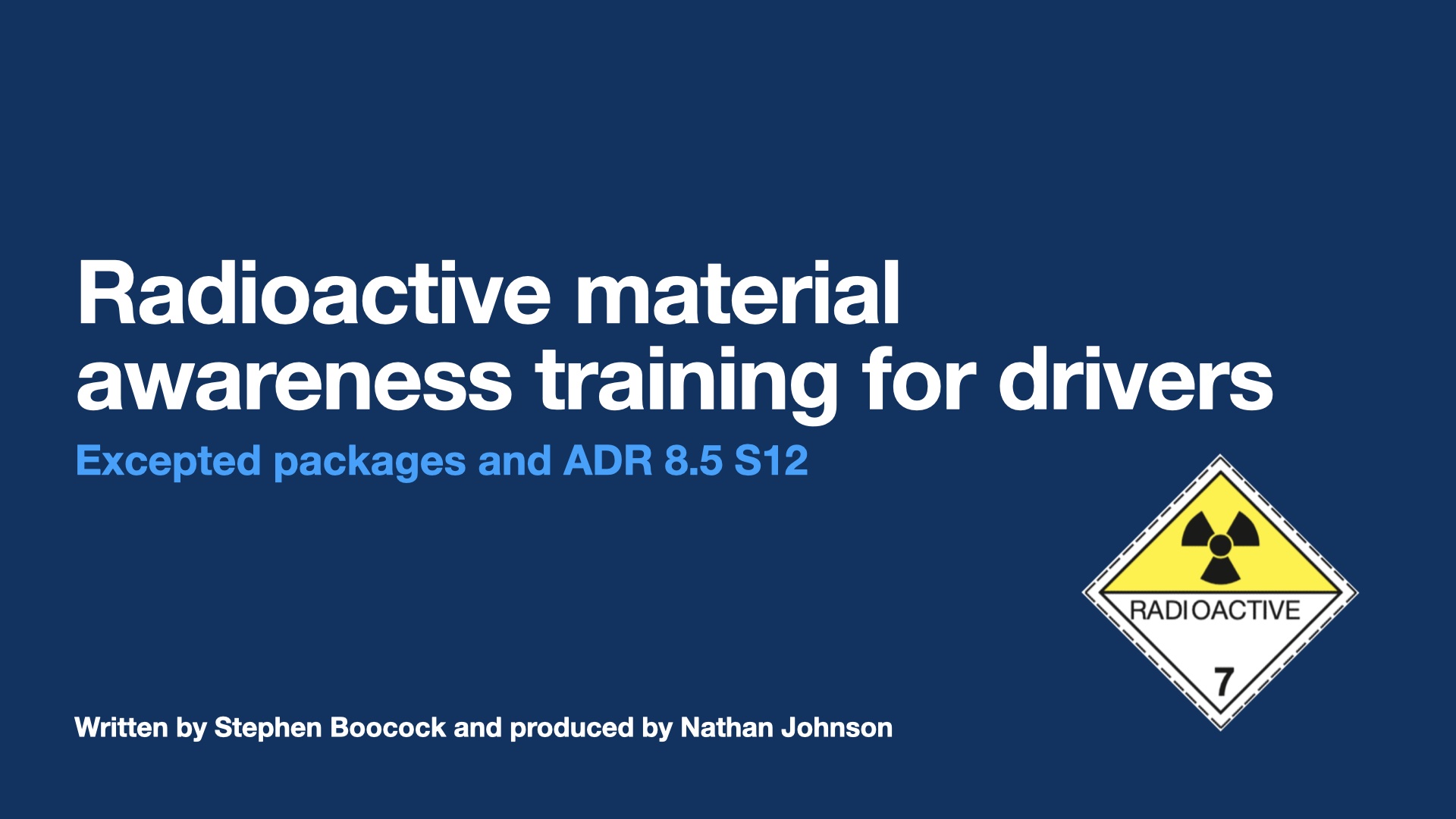 A downloadable PDF written by our experienced Dangerous Goods Safety Advisers.
Packed full of clear explanations, experience, figures and tables to help put your learning into practice and reference back to once you've passed the course.
Additional information
This course is only suitable for drivers and crew members, please see our other courses for shippers and packers of dangerous goods.
Course access is granted immediately upon purchase and the course takes approximately 90 minutes to complete.
The videos on this course are captioned / subtitled throughout to assist people with hearing loss.
The course price is £66.00 per user excluding VAT.
A VAT invoice will be emailed to you automatically following your purchase. The rate of VAT is determined by your location.
Please click here if you would like to pay for multiple users via emailed invoice (we offer discounts for multiple purchases!) or pay via invoice instead of by card online, and click here to purchase on behalf of someone else online or purchase multiple copies online.
For bulk purchases we can also customise this course to meet your exact company requirements, please contact us for further information.